Frodie was born in Missoula Montana in 1984. He was surrounded by music since the day he took his first breath. He started his career as a percussionist when he received his first drum set at the age of 11. He soon after became a member of the Missoula All City Choir.

Frodie started Wapikiya Records in 2005, which later became an LLC recording company in the year 2007. Through the highs and lows over the years he has grown into a family man striving to make an impact on the HipHop/Rap music scene in hopes to better daily life for him and his children.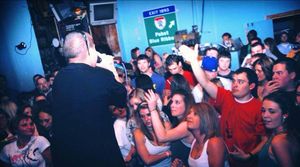 Frodie helped develop his sound engineering skills by running the soundboard for several MCT Theatre productions. He is skilled with the following programs: Pro Tools, Cube Base, Acid Pro, Adobe Audition, Sound Forge, Logic Pro, Garage Band, Ableton, Reason, and Fruity Loops. He also films and edits music videos, and works with programs such as Vegas Pro, Final Cut, Adobe After Effects, and Adobe Premiere. He is also now developing his photography and graphic design talents in Adobe Photoshop.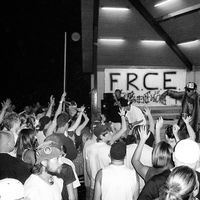 Frodie is not only  just an artist/engineer. He has  now broadened his creativity into the production side of the music scene. Producing instrumentals both for his projects and for the consumers alike. You can check out his current productions at Frodie Beats under the beats tab on the home page. 
 
Frodie enjoys performing live and has shared a stage with artists including: Bone Thugs N Harmony, Riff Raff, YelaWolf, Too Short, Mike Jones, E-40, Afroman, Twista, Andre Nickatina, Curren$y, Mistah Fab, Blue Scholars, Cool Nutz, Illmaculate, DJ - Chill, V Nasty, The Convict Clique, and various artists from the Nine Side Clique and Illumni.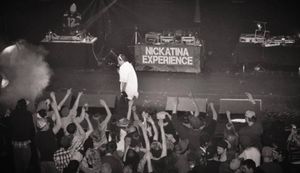 Frodie shares his daily experiences and innermost thoughts with his fans through his music, as well as his struggles with overcoming drug addiction and alcoholism from an early age. He loves making music and he will continue to express himself in order to motivate and inspire his fans to never give up hope and follow their dreams. 
Discography:

"Bangin' On Instrumentals" (2006)"
"Wapikiya Archives" (2007)
"Wapikiya Classics" (2007)
"All I'm Gonna Be" (2008)
"The Sky Is The Limit" (2008)
"All In The Family" (2009)
"Feelin' Fine In Wapikiya" (2009)
"Grimy Wayz" (2009)
"We Mean Business" (2009)
"From The Start" (2010)
"Sweet Home Montana" (2010)
"I'm Alive" (2010)
"So Hi So Low" (2010)
"Stunt So Hard" (2011)
"From Place2Place Soundtrack" (2011)
"Prt 1. My Chance Prt 2. Hours Of A Hustla" (2011)
"Missoula BaseBall - The Album" (2012)
"Frodie And Friends" (2012)
"Ridin' Old School - 85 In The 85" (2012)
"Petals Of A Rose" (2012)
"A Family Thang" (2013)
"Whats Inside - The Mixtape" (2014)
"Axiom Vol. 2" (2014)
"Cruzin' In The NorthWest" (2016)

With Appearances On:

OT and Young Jay "Just Released" (2008)
Pallas Athena "The 1966 Collection - EP Vol. 1" (2008)
Koshir "Garbage" (2009)
OverTime "Digital Crack Vol. 1" (2009)
B Mune "Collect Respect" (2009)
Dice "Step 1 Straight From The UnderGround" (2009)
OverTime "Digital Crack Vol. 2" (2010)
Prime 1 "Love Vs Hate Vol. 1" (2011)
OverTime "Digital Crack Vol. 3" (2011)
Kilo "I Am Nightmares" (2012)
Koshir "Muffin Man Mixtape" (2012)
OverTime "In And Out Of The Game" (2012)
Amor "New Direction" (2012)
Dice "Versityle" (2012)
Flash Cruize "ChildHood Memories" (2013)
Brian Meyers "The Best OF Brian Meyers" (2014)
Koshir "Ugly" (2014)